Summer or winter holidays on the foot of the Zugspitze – no matter the season, your holidays will always be free of worries and cares, and of course, very special. That is our objective. We want to anticipate our guests' wishes. Make them come true, not with standardized solutions, but with the bounty of nature in our region. We use only best ingredients, sourced in the Zugspitz region, for our delicious menus, live and love the personal contact with our guests, and offer impeccable service. You will notice the difference.
the Sonnenspitze cuisine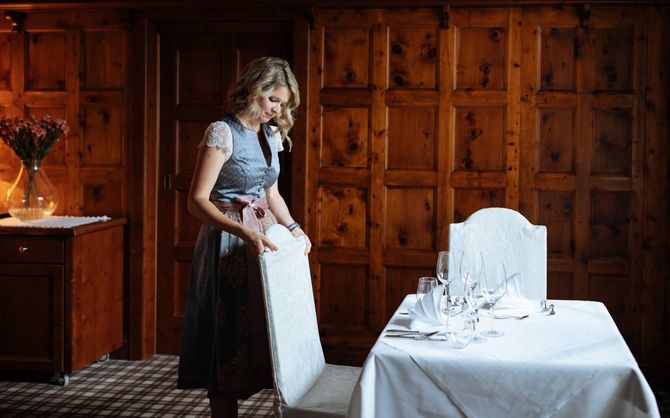 Breakfast
Not all of our guests are early birds, some prefer to stay in bed a little bit longer. To offer the wonderful delicacies from our breakfast buffet to all of you, you can savour our breakfast until 10.30 am. Fresh bread, crunchy muesli, hearty sausages, cheese specialities, and delicious jams invite you to indulge.
Afternoon snack
There is one thing, you should not miss during your stay in the Tyrol: the typical Tyrolean "Jause" in the afternoon. We offer savoury snacks, homemade Strudels and cakes to invigorate hungry hikers and skiers. The drinks served in the afternoon and at dinner are not included in the price.
Dinner
Every day we carefully compose a full-course dinner with main dish choice, made of fresh ingredients from the region, adding seasonal highlights for a special twist. Savour fresh salads and a wide range of starters from the buffet every day. The rest of our specialities is served at your table. The drinks served in the afternoon and at dinner are not included in the price.
Specials
Our younger guests enjoy the children's menu, arranged to suit the taste of kids. Upon request we also serve dishes free of gluten or lactose. Please inform us, regarding allergies or your special dietary needs before arrival, so as to facilitate our dinner preparations.
luxurious spa moments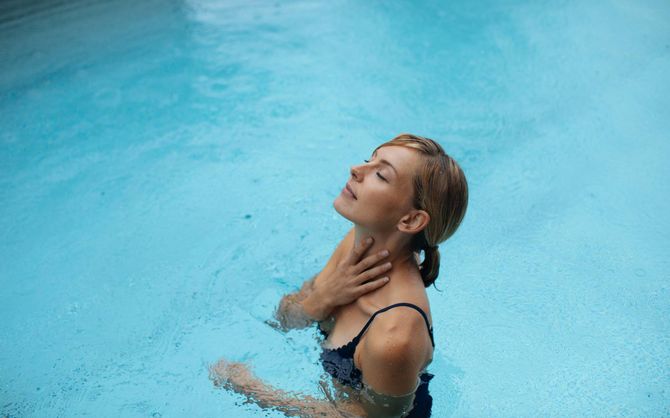 Water
Plunge into our heated outdoor pool, feel weightless in its warm water and enjoy the view of the surrounding mountains directly from the heart of Ehrwald. After your visit to the sauna, a cold shower is waiting for you in our VIP showers.
Warmth
Feel the mild warmth taking effect in your body, after visiting our organic sauna or the Finnish sauna. Breathe deep and let the fragrances in the herbal steam-bath bewitch your senses. Inhale the vaporized salt water in our "Salzstadel" or relax on the infrared loungers. The high temperature relaxes your muscles and strengthens your immune system.
Tranquillity
In summer you can enjoy the sunshine and the fantastic view from the sun-bathing lawn, realxing on one of the comfortable sun loungers. Luxuriate in the tranquillity of our relax rooms and the "Schnarchstube" – no matter the weather. Lean back in our wellness loungers, water beds and take in the view of nature through our large panorama windows.
Relax
Upon arrival you will find your wellness bag with bathrobe and bath towels in your room.
exciting family time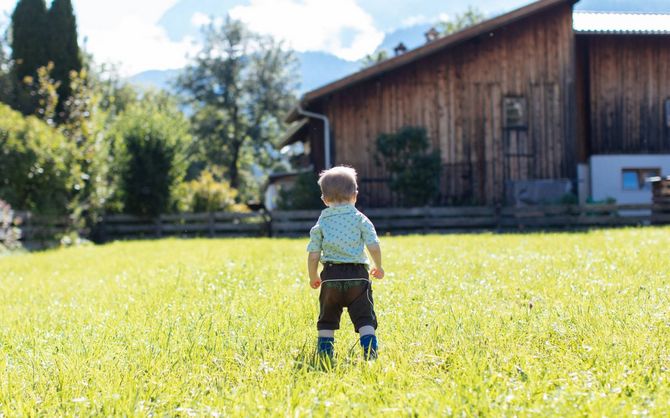 At table
As we know, the taste of our youngest guests does not always conform with the taste of the adults. So, we offer a special children's menu. Of course, we also provide you with a high chair to make sure every family member finds a suitable place at the table.
In your room
Upon request we place a cot in your room and of course we offer enough space for the whole family in our family rooms and apartments. Please inform us upon booking, to ensure that everything is ready to suit your needs. You can also lend a baby monitor at our reception.
Play time
Our younger guests have fun in the children's play room. If the weather does not allow exciting days outdoors, you can pick up a board game for the whole family at our reception. But the largest and most adventurous playground are the mountains of the Tiroler Zugspitz Arena, providing family fun all year round and professional child care from Monday to Friday for children aged 4 to 9 years.
amenities for every day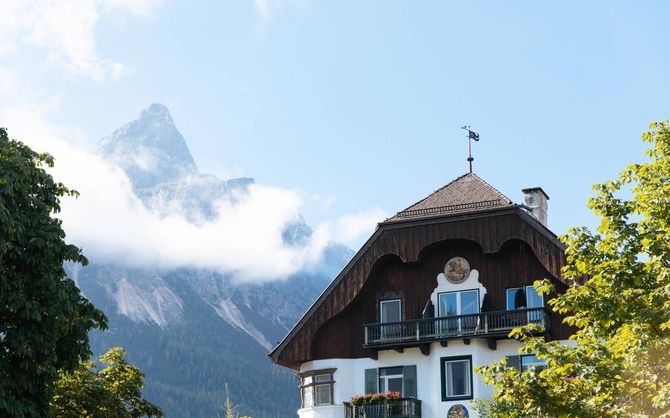 Wi-Fi
Of course, we offer free Wi-Fi throughout the house, giving you the opportunity and means to send home the most beautiful holiday pics straight away.
Skiing
At Hotel Sonnenspitze we provide a ski cellar, where you can deposit your equipment and dry your boots over night. The next morning you can get into your warm ski shoes and start a new snow adventure. You can purchase your lift ticket directly at our reception.
Shuttle
You travel by train or plane? We gladly organize a shuttle (available for a fee) to or from the station or airport.
Hiking
To complete your equipment we offer free hiking maps, backpacks and hiking sticks to lend during your stay at our reception. The free hiking bus stops near Hotel Sonnenspitze and takes you to the starting point of your adventure.